Early Bird, Night Owl came out of the need to design more public art for a hotel in Golden, Colorado. 
The process leading up to the final deliverables (featured below) went from sketching & ideation, to selection, to combining the selected images, and final development in Adobe Illustrator.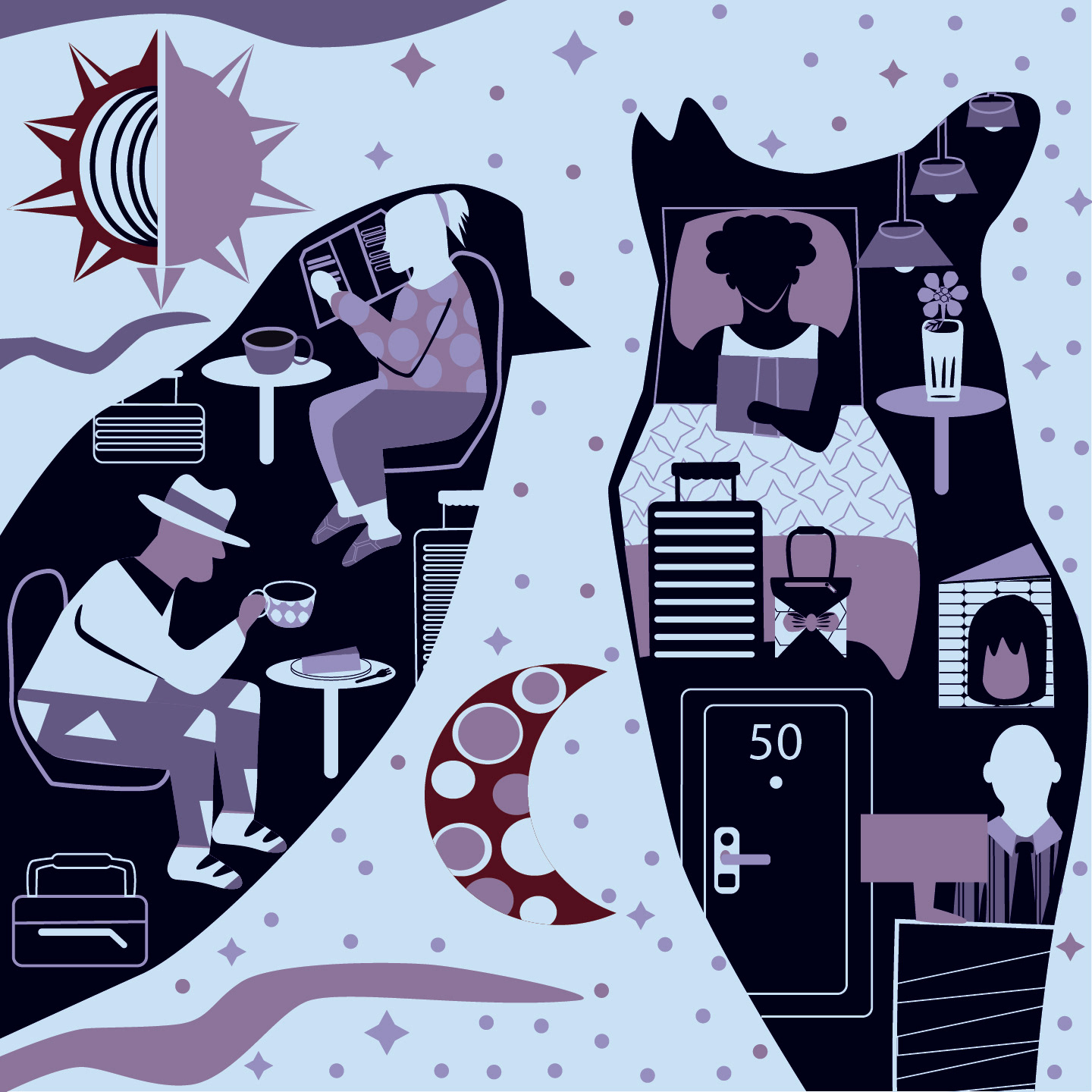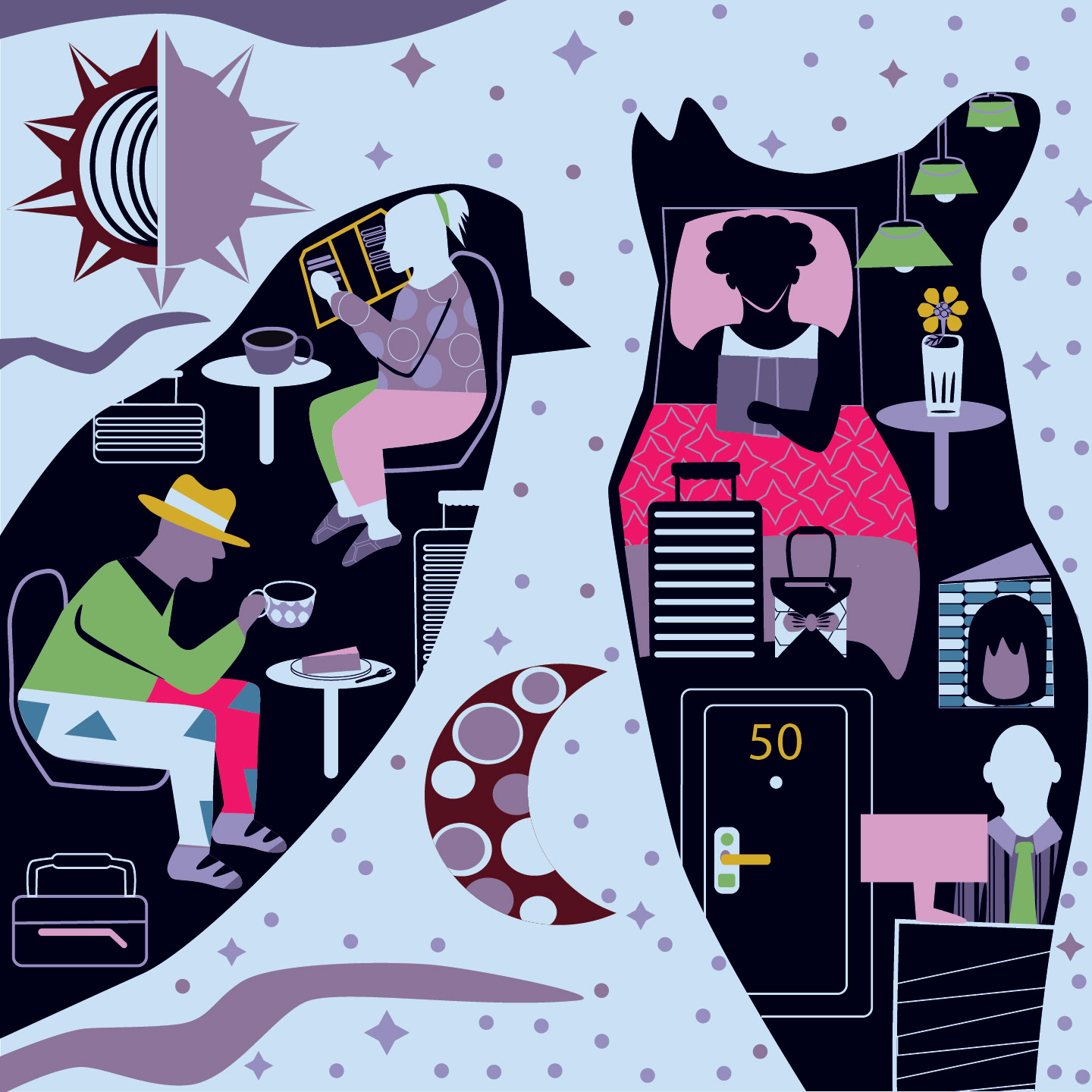 Sketching, Ideation, & Selection
I began sketching out a few ideas that combined interior features with 
state animals.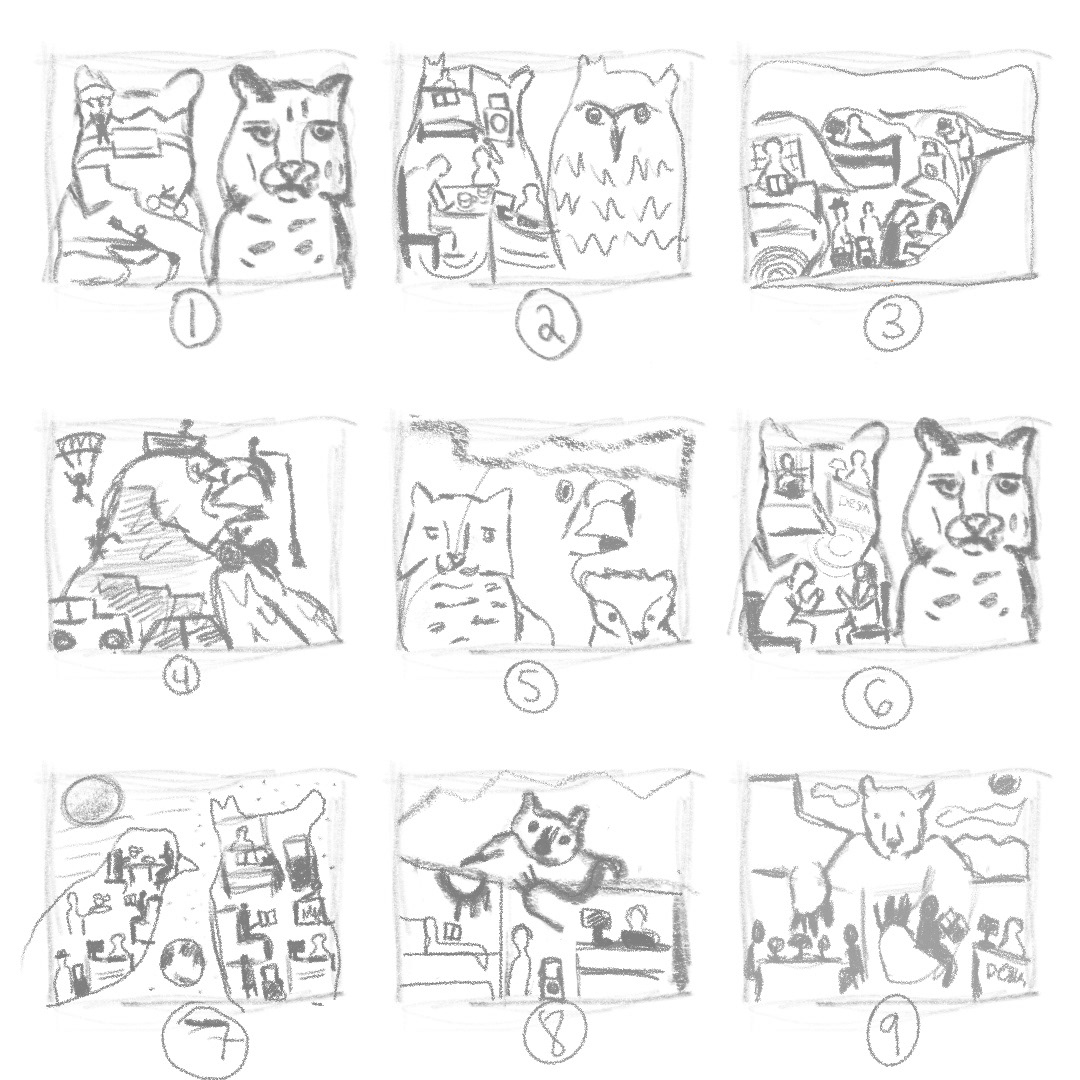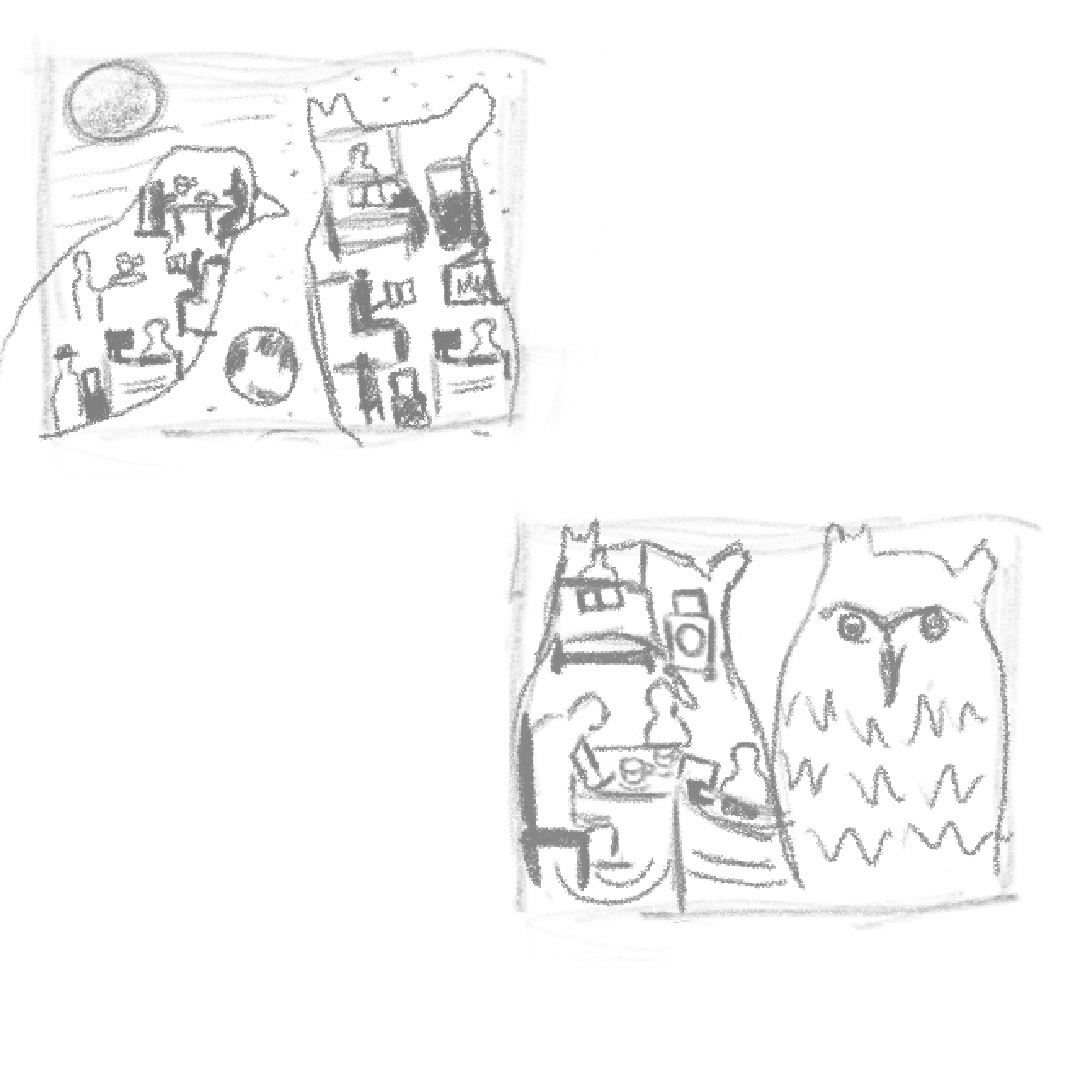 To the left are my original concept ideas. To the right , I narrowed down to ideas 2 and 7.
Later I created larger versions of my smaller sketches before combining them in Adobe Illustrator and creating the final product. ​​​​​​​